Building your Internet Presence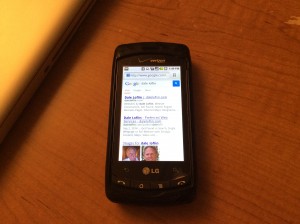 You can build your own internet presence, or build it for someone else like facebook, Instagram, or Pinterest.
If you write or create valuable content others could value or appreciate, don't share it on social media first. Create or place content on your own site, then share your page across appropriate social media platforms. That's what those add-on widget share buttons you can easily add to your site, are used for.
Placing your content on your own webpage gives you ownership and control of the content. You may then propagate on social media to share with the most relevant audience. This is where #hashtags may also benefit your brand.
Don't forget to keep your url renewed! Jeb Bush found out with the most glaring act of omission in political history, in the 2016 Presidential Run, captured by TrumPence. He didn't renew JebBush.com and Donald Trump claimed it!
Your Mobile Business Card
Everyone is on their phone constantly, it seems. Every professional Dr., Pilot, Nurse, Salesperson, Attorney, Clown, company President, CEO, etc. (I just pulled out 8 business cards from my desk drawer) should register their name.com and have their own website, or phone business card, building Internet presence with THEIR Brand. Any profession where their name is part or all of the Brand, they need to start cultivating THEIR Brand in today's arena, where the customers are. It's the new state of the phone internet business card.
Your website, yourname.com, makes it easy to share who you are, validate your credibility, and build your business', both physical, and virtual.
Your website is a good way to insure the picture you would like to show up publically when someone searches for you, is top result and links to your site.
Message me to find out what you must do for your business immediately.
The correct way to share your content and build your reputation online, is create content on your own website, then share, and encourage sharing, on social media platforms.
Social media share and follow buttons are strategically placed on websites I build.
Build your own presence with a website, plus validate and update local maps listings, helping your customers find you on their smartphone, tablet, or computer.
Top 2 things you need for your business right now
An updated mobile friendly website
Verified, updated, internet maps business listings. These include Google Maps, Bing Maps (default map on iPhone!), Mapquest, and YELP. Bing and Google must contain 5 great pictures each.
I'm dumbfounded by the number of upscale entrepreneurs who reply, "yes I'm on Google maps, I looked." Well, they are, but with generic and often unsightly images of their business. By claiming, validating, and updating your business accounts, you control results when your clients search for you.
NOTE: You could drive adequate traffic to your business if you just hired someone to update and maintain all the relative sites in Number 2.
There exists a plethora of other directories and listings you may claim, validate, and update; They're all niche relative to your occupation or goals.
A Website
Your website is the core of your marketing strategy. Today's website must be responsive to the user's particular device. It must be viewable and interactive with a smartphone and big screen tv, as well as your computer.
Your clients are searching for an address, directions, a solution to a problem, a service, or a product. Your website content can help them find you, pique their interest, and build their expectations. You meet their expectations to generate conversions.
Content is your conceptualized ideas assimilated with text, graphics, and sound. Your content needs to first be distributed on your own site to build your own internet presence or "internet real estate", then shared via print, on social media, and in email campaigns, so you're building your own valuable internet presence.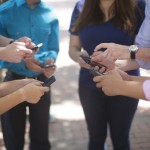 What problems or challenges do you face in your business today?
Learn how to build and manage your in house internet marketing team. Learn to reverse engineer desired solutions to your challenges with guaranteed results.
Your website must be responsive to look good on a big screen TV, computer, and smartphone.
Help your customers find you.
Your website needs to be updated regularly to stay on the leading edge
New pages need to be easy to create, edit, update, or delete, by you or your marketing team. You need to add pictures and video, vital content that can best be contributed by you. It's how you stay on the leading edge in your niche or field of expertise.
Your business website is a ubiquitous business card, magazine, catalogue, brochure; It's your "yellow Page" ad, your phone book listing, your mobile access, and your GPS map destination, if properly configured with your Google My Business account. Your posts and pages should showcase your content, which is your product or service, in your niche or profession. The posts should educate, and motivate your prospects to contact and connect with you.
Your site is indexed on Google, Yahoo, and Bing, then reindexed every time you publish a new page.
Leverage 30 years marketing experience plus technical knowledge to create and maintain your internet presence and make it easy for your clients to find you.
Cost effectively, build your internet presence, plus structure your marketing system around the most important things you must be doing for your business today.