PRIME COMMERCIAL REAL ESTATE – Hwy 49 Mack Rd corner in Asheboro NC is 2 acres of prime commercial real estate (not available at this time). The corner is a beautiful high traffic location on the newly constructed intersection configured with 4 way stop light and left turn lanes.
Address: SE corner Mack Rd. & NC Hwy 49 S., Asheboro NC 27205
Prime Commercial Real Estate Corner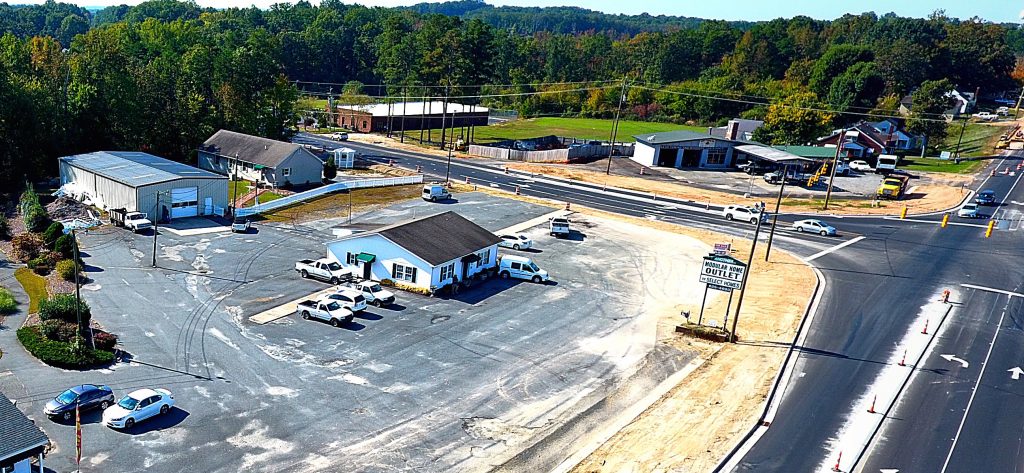 Hwy 49 Mack Rd corner is conveniently located right off Hwy 49/64 exit on Hwy 220 or I-73/74 and just inside the new Asheboro NC bypass loop.
The corner property is adjacent to family friendly Select Homes, Inc. modular home model center. Select Homes, Inc. now has 3 modular Home locations in North Carolina, with hundreds of floor plans available.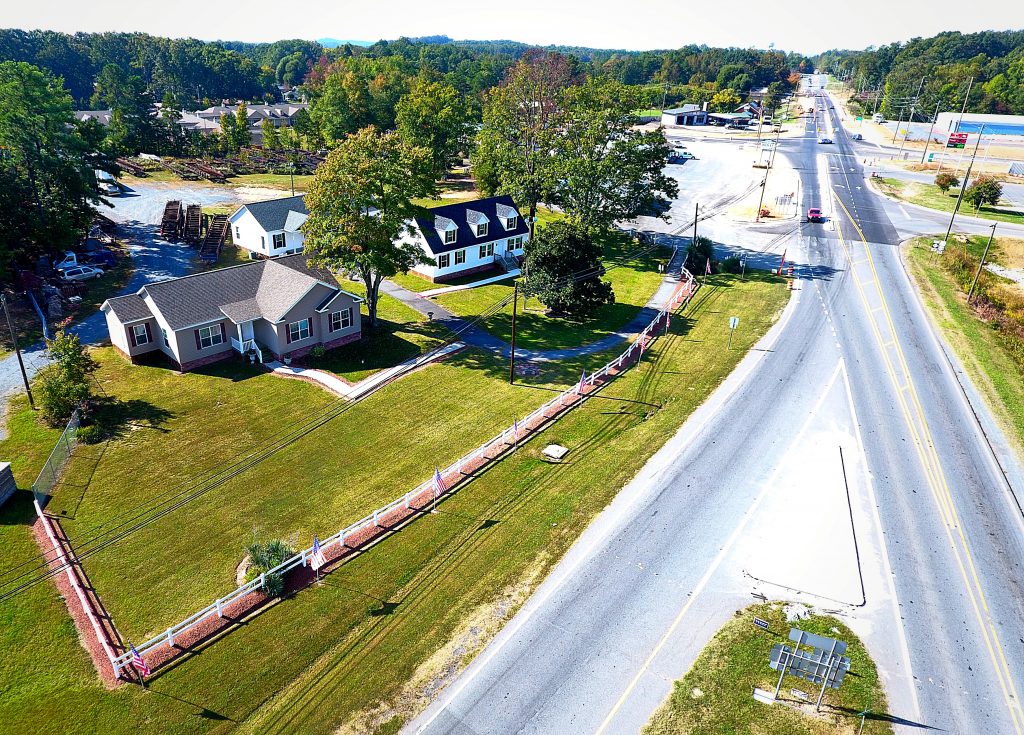 The corner on Hwy 49 South is a well lighted prime commercial lot featuring electricity, power, water, telephone, and cable. The NCDOT recently built a four-way stop at Mack Rd and Hwy 49 S. across from Tank & Tummy gas station.
Randolph County commercial real estate on the new bypass and select intersections will, and new intersections already are, generating tons of traffic. Traffic is expected to significantly increase as the south west loop of the Asheboro NC bypass is completed, routing Asheboro Zoo traffic headed to and from the South, the West, and the North.
The new four-way stop on the corner re-positioned 49 S and Mack Road as a major retail intersection. Daily vehicle traffic is approx. 20K+ on Hwy 49 S, 20k+ on Hwy 64, and about 30k on Hwy 220. The corner features easy trucking access. It's close to strategic access points highway 64, highway 49, and highway 220. The property is a flexible development space with ground lease and purchase options. The corner is a select location for high volume commercial retail space, complementary to Select Homes, Inc.
Aerial Video Hwy 49 Mack Rd corner

Thanks to Tom Allen for aerial footage of opening day Hwy 49 Mack Rd corner. Tom has been documenting the By-Pass around Asheboro, NC with awesome aerial drone footage.